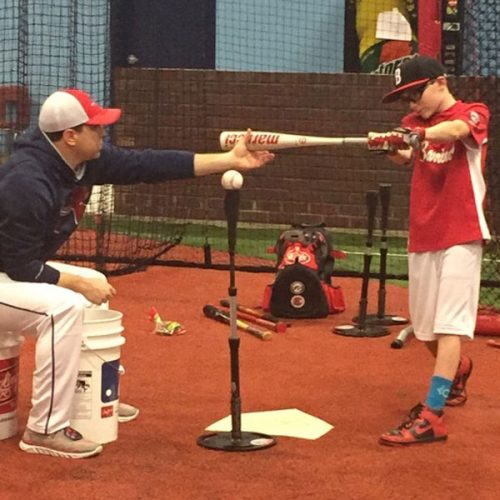 Coach Gray is the director of baseball and softball at The FattFro Zone. He specializes in hitting instruction, team practices, and explosive hitting camps. Nate Gray is from Johnson Creek, Wisconsin where he attended Johnson Creek High School. Nate is former Athlete of the Year at his high school, where he was an eleven-time letter winner in football, basketball, and baseball. He received all-conference, and all area honors in all three sports and was an all-state performer in baseball. He continued onto Beloit College to play baseball and football then finished his collegiate career by playing baseball at Concordia University (River Forest).
Nate is the Barrington High School Varsity baseball hitting coach and is also the Head Coach for the Barrington American Legion baseball team. During his first season as Head Coach in 2014, the American Legion Post 158 won the State title. Three-year overall record of 93-32. He is also an assistant coach for the Barrington High School Varsity football team working with the wide receivers.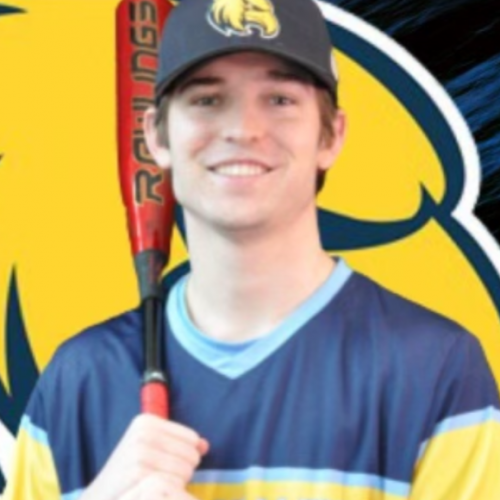 Coming Soon...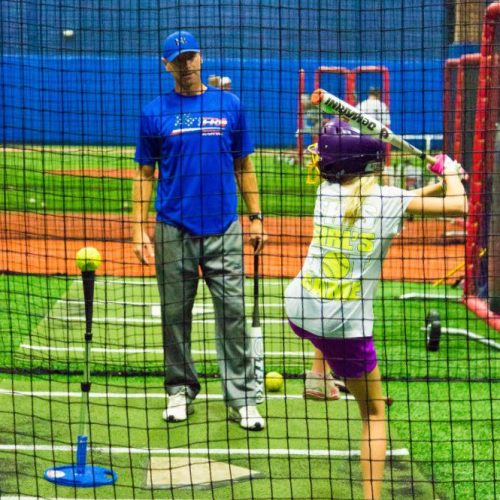 Mark attended Springfield High School in Illinois graduating in 1986. Mark played centerfield and pitched for SHS and in 1985 as a junior, he led Springfield High to a 2nd place finish in the Illinois High School state tournament. At SHS he earned All City and All Conference honors both as a junior and a senior. After high school he attended Lincoln Land Community College in his hometown of Springfield. At Lincoln Land he set school records for at bats, runs, hits, triples, and total bases. In 1988 he was named to the NJCAA All America team. Mark then accepted a full scholarship to attend Coastal Carolina University in South Carolina for his junior and senior seasons. While at Coastal he led them to 73 wins over two seasons in 1989 & 1990. Mark stole 66 bases in his two seasons at Coastal. He was a 2 time All Big South Conference selection as well as being named to the Big South Conference all-tournament team both his junior and senior years. In 1990 Mark was named The Big South Conference Player of the Year and he was also named to the All South Carolina Collegiate team as an outfielder. Mark was also named to the Big South Conference All Decade team for the 1990's. After his senior year, Mark served as an assistant baseball and softball coach at Coastal Carolina and in 2001 Mark was inducted into the Coastal Carolina Hall of Fame. Mark was also recently inducted into the Lincoln Land Community College Hall of Fame.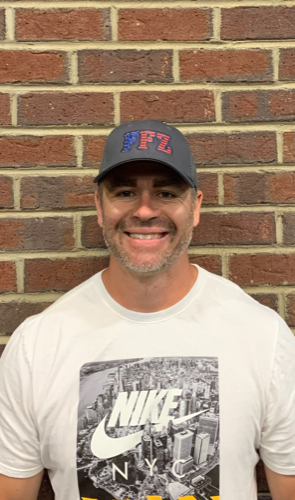 Boone grew up in Bozeman, Montana where he played Baseball, Basketball and Football in high school. After his sophomore year of high school, he decided to focus his efforts on baseball and was selected to an all-Montana travel baseball team at 3rd base. Boone went on to compete at Scottsdale Community College and led the conference in batting average his freshman year through the first 35 games of the season. He was selected team captain his sophomore year leading the team to junior college regionals.
After two years in Junior college, Boone transferred to the University of Northern Iowa to continue playing baseball in the Missouri Valley Conference on academic scholarships. His senior year, he was honored to receive both a baseball scholarship and team captain honors.
While at UNI, Boone was drawn to the Strength & Conditioning Programs that were utilized with his team. After his senior year, he decided to pursue his MA in Exercise Science. During that time, he was fortunate to work one on one and train with 1984 Olympian Jianping Ma learning a Chinese system of Olympic Weightlifting. Since then, Boone has been working with athletes of all ages helping them to become better athletes through the use of sports performance training.
- 2008-2009 Head Strength and Conditioning Coach- Waterloo Columbus High School
- 2008-2009 Head Strength and Conditioning Coach- University of Northern Iowa Softball Team
- 2007-2008 Assistant Strength & Conditioning Coach – University of Northern Iowa Baseball Team
- 2009-2019 Managing Owner of Private Sports Performance Training Facility
Education
2007-2009 University of Northern Iowa, MA - Exercise Science
2005-2007 University of Northern Iowa, BA- Exercise Science
2003-2005 Scottsdale Community College, Scottsdale, AZ
1999-2003 Bozeman Senior High School, Bozeman, MT
Coaching/Related Experience/Credentials
2017-Present CF Level 1 Certified Coach
2015 Speaker at ISHA Coaching Symposium
2010-Present USAW Sports Performance Certified Level 1 Coach
2010-2019 USAW Club Director
2008-Present USAW Weightlifting Athlete - Finish 8th place in 2012 National Championships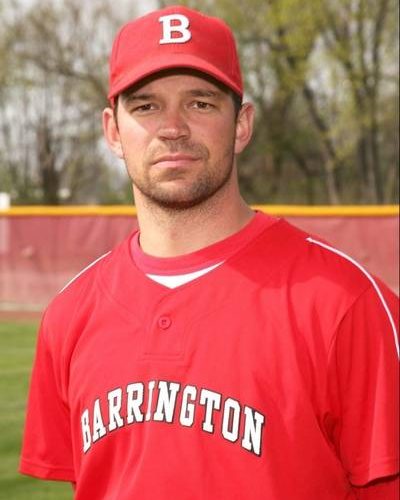 Patrick Wire, a teacher and former player sporting a long association with Barrington-area baseball, became head coach of the Barrington High School varsity baseball program beginning with the 2012-13 season. Wire teaches social studies at Barrington High School. He has taught over 10 years in Barrington 220. He holds a master's degree in teaching and leadership from Concordia University.
Wire has a storied connection to Barrington-area baseball, having played under legendary coach Kirby Smith on the 1995 State Champion American Legion Baseball Team and the 1996 third-place American Legion Baseball Team. Wire was Athlete of the Year at Cary-Grove High School in 1996 after lettering in three sports – baseball, basketball and football – during his four years there. He played football and baseball at the University of Wisconsin White-Water, Concordia University and at Beloit College,
Wire's other accolades include: Two MVP, All-Conference, and All-Area Awards while at Cary-Grove High School in football and baseball. Wire was also Pitcher of the Year at Cary-Grove in 1996, holds the Cary-Grove Baseball School record for stolen bases (41 of 42), and is a member of Cary-Grove Football's "Ring of Honor." In college, he earned All Mid-West Conference, Pitcher and Rookie of the Year Awards, and is still currently in the record books at Beloit. As a pitcher, he is 4th all-time in Beloit College history in a single season for ERA (2.36), and still holds the Beloit College school record for the lowest career Earned Run Average (2.64).
Wire's coaching pedigree is well-earned. He has assisted both the baseball and football programs at Barrington High School since 2001. Pat is also the offensive coordinator for Barrington Football in the fall.
Now Wire is here at the FattFro Zone offering top of the line training and pitching instruction.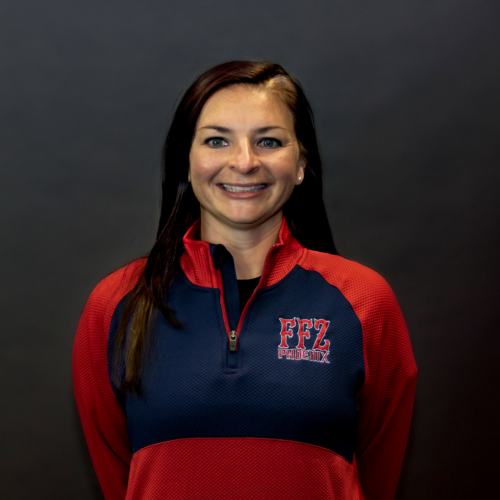 Libertyville HS Head Varsity Coach (8th Year) W-L: 170-75
- Illinois Coaches Association Coach of the Year 2014, 2016
- Regional Championship 2014, 2016,2017, 2018
- Conference Championship 2016
- Broke School Record for Wins in a Season 2014,2016,2017
Played In Collage At: Winona State University
- 4 Year Starter 2003 – 2006
- NSIC Champions 2004,2006
- NSIC Tournament Champions 2003
- 1st Team All Tournament Team 2006
- NCAA Regional Appearances 2003,2005
- Finished top 3 in all major Career and Single season pitching records.
- Led Conference in Wins/Strikeouts (2003) & ERA (2006)
- 2 Time Selection to USSSA All World Team
Played in High School At: Stevenson
- 4 Year Varsity Starter 1999-2002
- Conference Champions 1999-2002
- Regional Champions 1999,2001,2002
- Sectional Champions 1999,2001
- IHSA State 1999 (5th Place)
- 1st Team All Conference 1999-2002
- 1st Team All Area (Capt '00) 1999-2002
- 1st Team All State 1999,2002
- Player of the Year 2000
- Super 60 Selection
- IHSA AA State records – Wins (1st), Shutouts (3rd), ERA (4th), Strikeouts (5th)
- IHSA All Time State records – Wins (3rd), Shutouts (19th)
- All Decade Team – Pioneer Press - 2010